Pump Controls Overview Page
Features of the Thomas Products pump controls

Thomas pump controls features various design considerations to optimize flow performance, flow detection, and high product life cycle count. All Thomas Products pump control allow plug-n-play operation. It is as simple as plugging the pump control into an outlet for power and attaching your device such as a pump to the supplied junction box. Now, your device will turn on only when flow is detected using the pump control's flow sensor.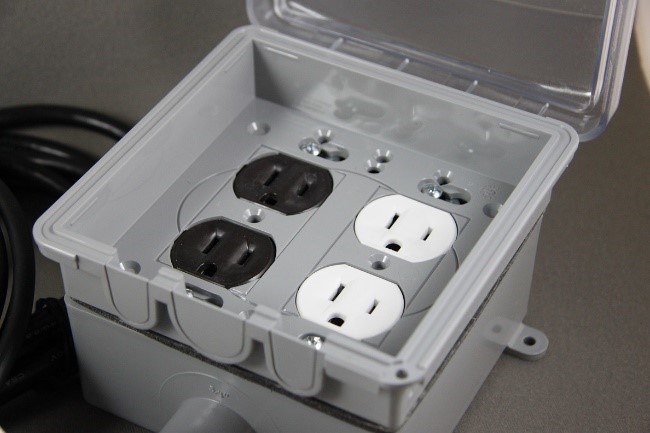 All pump control units come standard with heavy duty 10 amp relays allowing you to drive pumps and other devices up to ½ a horsepower, when used with a 120 volt device. Thomas Products offers junction boxes housing as few as a single outlet, up to 4 outlets where 2 are constantly on and 2 are actuated by the flow switch as featured on our Model 2654 Series Pump Control.
Pump Control Designs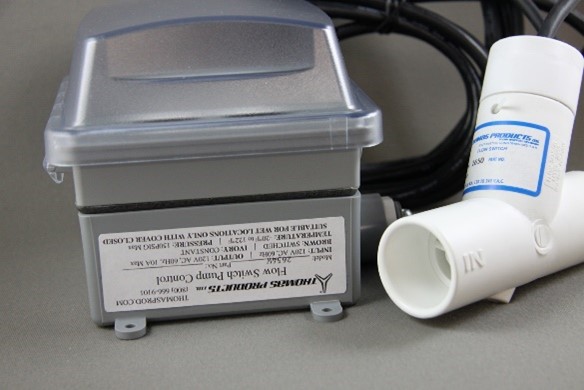 Models with "W" in their name are suitable for installation in wet locations. They feature a water resistance enclosure with transparent cover making them suitable for use in locations where standard dry-location pump controls can't be installed.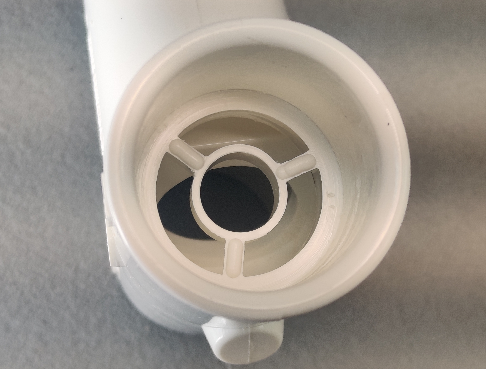 Thomas products uses a patented spoked orifice design built into the internal structure of the flow switch. This spoked orifice encourages water passing through the flow switch to have laminar flow and decreases turbulence in the line before it reaches the rest of your system.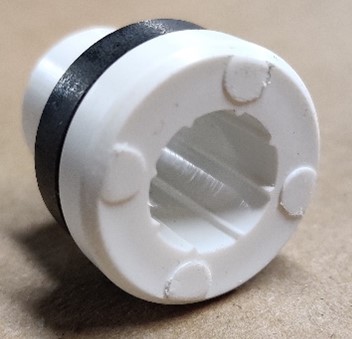 Anti-meniscus projections and running lands which are designed into the shuttle that is standard on all models of pump controls allow small particulates to pass freely and prevent the shuttle from sticking closed during long off-times.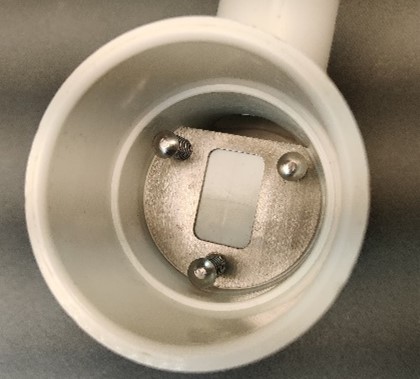 For applications demanding high flow, we have pump controls based on the 2600 series flow switch. This model of pump controls has the capacity to handle flow rates exceeding 40 gallons per minute, which is perfect for larger applications such as bigger homes, farm feed mechanisms, and hotels.
What is a pump control and what is its purpose?
Pump controls are a product line specially built for home owners, water treatment facilities, and industrial systems requiring a way to turn on a heavy duty motor or appliance only when water is flowing. All pump controls feature a flow sensor and a powered outlet. Our devices enable you to quickly integrate them into existing chlorine injection systems.
How do pump controls work?
Thomas Products pump controls are prewired flow switches that make it easy for you to control your peroxide or chlorination water system. The pump controls have an easy to understand mode of operation. When flowing water in your line reaches the set point of the unit, the outlet on the included junction box turns on.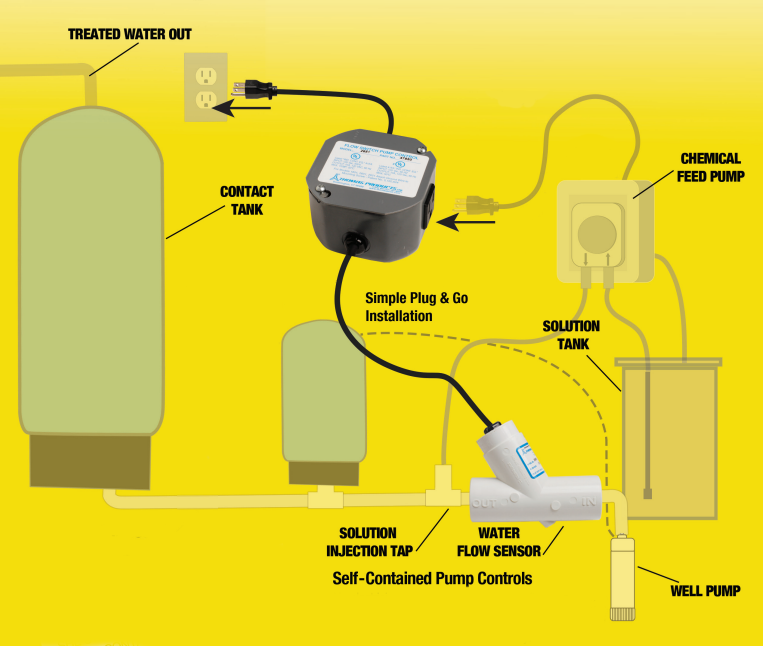 Compatibility of Thomas Products with water treatment system
Ranging from common well water sediment filtration to reverse osmosis and ultraviolet disinfection systems, Thomas Products pump controls are compatible with a large variety of water treatment and clean water systems to help you maintain proper water pH and achieve clean potable Hydrogen sulfide gas free water. Municipally treated water, or city water, is also compatible with our line of flow switches. Thomas Products pump controls work with many commercially available off-the-shelf pump setups including peristaltic metering pump and and Stenner® pumps.
Additionally, our line of pump controls is compatible with (but not limited to) the following types of water filtration systems:
Chlorine injection systems
Soda ash/sodium hydroxide injection
Activated carbon filters
Reverse Osmosis
Where can I buy pump controls?
To purchase Thomas Products pump controls, please contact your nearest water service professional and ask them if they stock our premium line of Thomas Products Pump Controls & accessories. You can also purchase them directly through the Thomas Products website or calling in to place an order.
What makes Thomas Products flow controls the ideal choice?
Thomas Products pump controls are tested and proven to last in your water filtration system. They feature a patented design and are built to last years in your water filtration system.
All Thomas Products flow and level sensors are sufficiently documented with maintenance and installation instructions and diagrams. If you ever have question, you can reach a Thomas Products representative through our website where